CodeGen are a proven, agile and respected technology provider of "next generation" end-to-end travel software solutions and reservation systems for the global travel and tourism industry, with an international client list that includes many of the world's largest travel organisations, including Tour Operators, Airlines, Bed Banks, Cruise companies, DMC's and OTA's.
With offices spanning 2 continents and 15 years' experience, CodeGen are renowned and established in delivering innovative, fully scalable, high performance solutions to leading organisations worldwide. Using cutting-edge technology and pure web services, CodeGen pride ourselves on leading the market by using the latest emerging technologies to fully automate business processes. As part of our drive to constantly innovate, we are already ahead of our competitors and delivering multi-device and touch-enabled web development solutions and booking engine interfaces using HTML5 and GWT for the ultimate dynamic on-line experience.
CodeGen's USP is its ongoing independent commitment to R&D and our high caliber of creative thinkers, all with high attainments in academic excellence, continue to build innovative features to drive our global client community forward as well as investing resource into on-going feasibility studies dedicated solely to emerging technologies. CodeGen's ethos is focused on presenting a travel solution that leads the market whilst providing an agile and stable reservations booking engine platform for client business operations. Our Centre of Excellence, where we have over 250 highly-skilled IT professionals, is based in Colombo, Sri Lanka, and we have a Sales and Marketing office based in London, UK.
---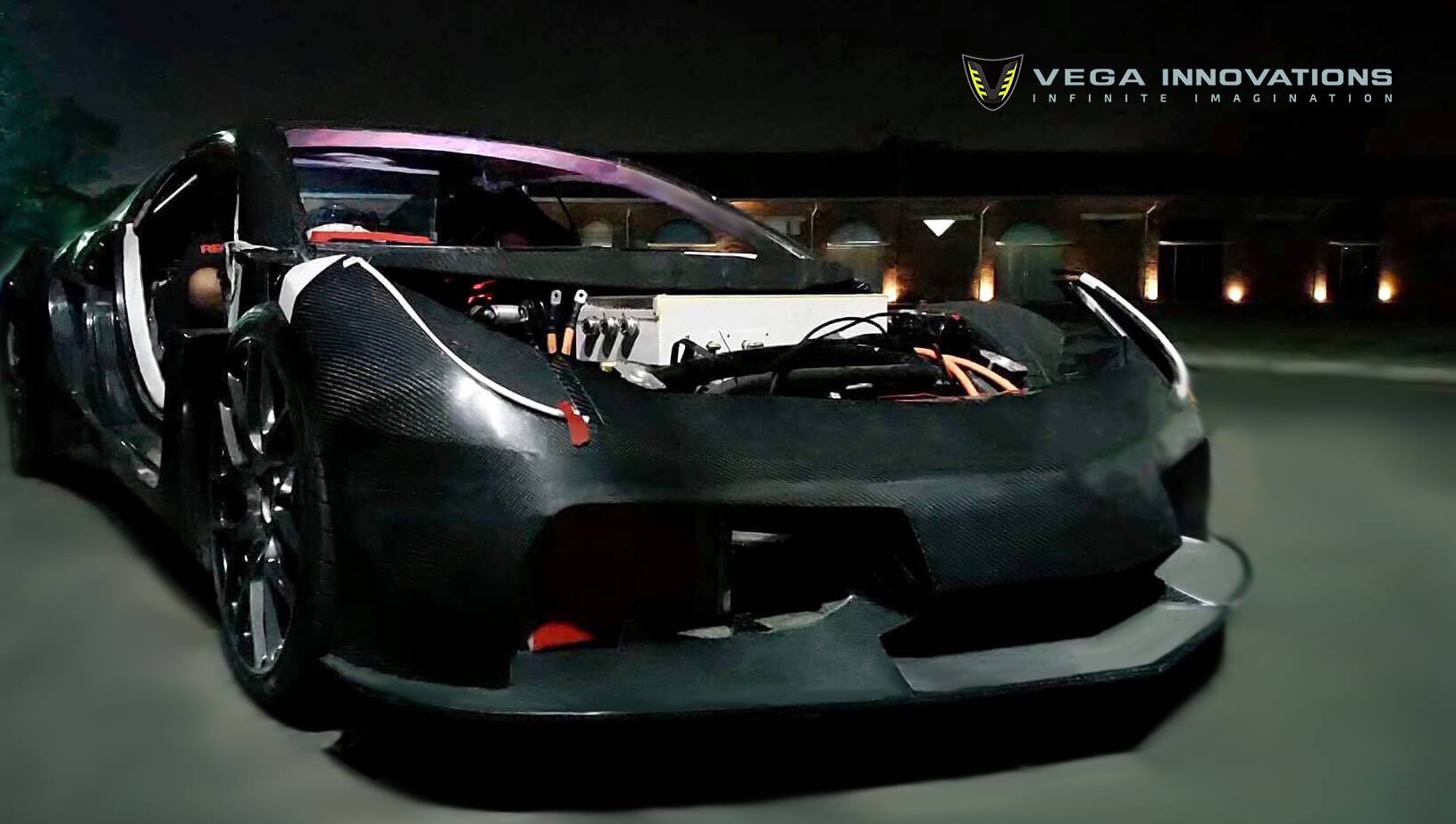 Transforming Sri Lanka's transport industry
The Vega – an electric super car will be Sri Lanka's foray into developing advanced transport technology.
For a country best known for the export of traditional commodities such as rubber and tea, the intention of the Vega was to showcase Sri Lanka's engineering and tech prowess.
The luxury sports car, built by Vega Innovations – a subsidiary of Codegen International, one of the country's largest software developers, aims to go from zero to 100 kmph in less than 3.15 seconds. Other features include all wheel drive capability, weight reduction by 400 kgs, and the use of space grade materials. The car also boasts autonomous navigation where software expertise for the automobile sector will be used with complete access to hardware and firmware and AI based software for automobiles.
All electronics for the supercar are developed in-house from the motor controller, to the Battery Management System (BMS), battery pack , Vehicle Control Unit (VCU) and center console. In addition the designs are tested and verified in-house, and with collaborative partnerships with local universities.
The Vega is a chance to revolutionize the Sri Lankan transport industry and place the country firmly on the map as a hub of innovation. With its commitment to maximizing local skills and using domestic materials, the intention of the Vega goes beyond achieving a quick zero to 100 times, but proving that the country can indeed produce complex engineering projects like a supercar.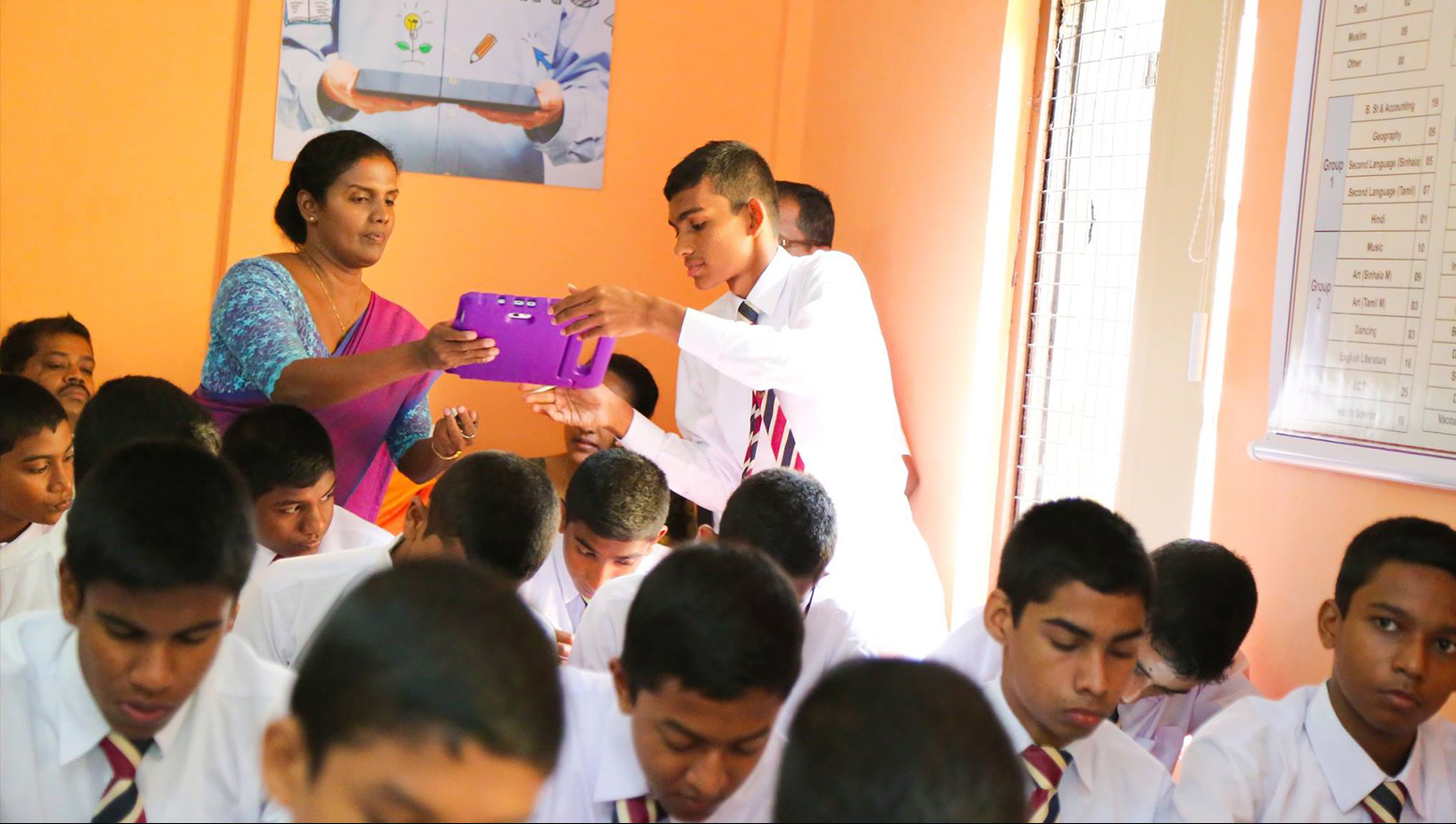 CodeGen pioneers Sri Lanka's first smart classroom
Codegen International integrated the first Cloud Smart Classroom in partnership with the Education Ministry of Sri Lanka at the Jayawardenapura Kotte Boys School. The platform now is to be piloted in schools across the country.
The XOLO Smart Classroom allows students to read and learn, while taking hand written notes on the same screen. The technology provides a unified learning solution for students with smart content delivery and unlimited content availability in multimedia form.
Key features include Just In Time Learning where real time content is delivered based on the need of the moment, personalized to the student. The technology also introduces an education system based on student's problem solving in real time, as well as measuring the ability of students to absorb the knowledge presented by the teacher as well as self learning.
The XOLO smart learning platform is efficiency driven, with 100% automation all stakeholders are connected under a cohesive network for an augmented learning experience. XOLO is a unique education platform that goes beyond a Learning Management Solution (LMS), the application allows students to read, learn and write simultaneously.
XOLO powered by Cloud Smart School, a subsidiary of Codegen International, focuses on invigorating students to be innovative and exemplary result oriented citizens of the future. The aim is to digitize the educational landscape of Sri Lanka ensuring the younger generation is equipped with the skills to make them competitive in the global market.